Summit Station Print Shop
There is no better way to handle all your printing and graphics needs than getting the services of experts. From full-sized banners to bulk printing newsletters and brochures, everything you need can be handled flawlessly by a top-rated Summit Station, OH print shop, Columbus Printing Services!
Established in 1985, we offer comprehensive service packages, from customized printing and designing to bookbinding and direct mailing services.
We have all the printing machines, raw materials, support accessories, industry-grade substrates, and, of course, the seasoned experts needed to provide all these services at an elite level of quality, efficiency, and speed.
Our solutions-based approach and attention to detail make us the perfect partner to collaborate with to bring your print project to life. We make the production process easy for you, resulting in a high-quality product that is on time and on budget.
Just tell us what you need, when you want them, and how much you have budgeted for them. We will deliver the products at the initially agreed-upon terms, ensuring your fullest satisfaction with our products and services.
Call Columbus Printing Services today at (614) 968-7041 for your Free Consultation with a Summit Station Printing expert!
Digital printing certainly has its well-known advantages over other ways of putting graphics on surfaces. They offer a fast turnaround time and high-quality prints.
They also don't require draft plates, which makes processing them much easier and faster. No wonder they are a favorite of people looking for a quickly done, high-resolution product.
On the other hand, even if digital printing is ideal for small, focused projects, it is also suitable for bulk orders.
Because of how easy and fast it is to print graphics on most materials digitally, you can ask us to make hundreds of copies of brochures, newsletters, or any printed product, and we'll be able to finish them all, even if you have a strict deadline.
Get any printed product, even in the most customized forms, with Columbus Printing Services!
With years of experience in our industry and a complete set of printing equipment, Columbus Printing Services is fully capable of providing everything you need from the printing business. We welcome all types of businesses and product requests, even the most customized ones!
We specialize in UV cured inkjet printing, on-demand digital printing and high speed variable printing.
If you choose us as your partner in printing, we will guarantee that whatever standards you put in place, whether in terms of budget, resolution, size, durability, or functionality, we will meet them–and do work beyond!
We always employ high standards of workmanship and professionalism for our team. We can do all services, from printing to mailing, at the best possible quality of our current technology. We will make sure that whatever goal you set for these printed products, we will also dedicate ourselves to achieving them with you.
Choose our Summit Station print shop for all your printing needs, whether they may be high-resolution, hundred-inch banners or bulk orders of postcards strategically sent to your target market. You will be fully satisfied working with us!
The quality of your business's official visuals significantly impacts the effectiveness of all your marketing efforts.
Every promotional strategy that you have, whether distributing giveaways or announcing limited offers, must be coherent with your overall brand and effectively communicate the information you want to display.
Columbus Printing Services has a great team of graphic designers with tons of experience handling various requests from clients of different industries. Although every business always aims for marketability, visibility, and quality, we know how to create the best visual concepts for the particular needs of each client that we have.
Whatever additional goal you have, we will definitely do everything we can to achieve that with you!
Many clients need binding services to take care of the newsletters, annual reports, or books they have us print for their businesses. We can complete any binding technique with all the materials and tools needed to produce them.
Our offers include three-ring binding, PUE-glued binding, saddle-stitch binding, spiral binding, and perfect binding. We can help you determine which binding type is ideal for each product you want to cover.
It will depend on factors like your budget, the kind of product you want to see, and the type of printed material you wish to bind.
Customized signs and banners are just one of the most fundamental products of the printing and graphics industry. You can get them in most printing shops. But with Columbus Printing Services, you get the best of both worlds. We offer our banners and signs at the best and most reasonable prices in the market without compromising their quality and effectiveness in expressing your branding, message, and creative vision.
There are many specifications that you must decide on when getting banners and signs. There are material variations, from vinyl and canvas to polyester fabric and acrylic. You will also have to consider the sign type, dimensions, color schemes, finishing treatments, illumination, resolution, and many other considerations. But don't worry; we can help you understand all these.
There is also the durability factor, especially if you plan to use signs or banners outdoors. Fortunately, we have industry-grade ink that can last a long time, even if exposed to constant sunlight or rain. Other signs and graphics, such as glass window cling, lettering cutouts, or even vinyl murals, are available, giving you all the opportunities you need to decorate your business area.
One of the quality marketing services that we offer at Columbus Printing Services is direct mailing services. We recommend this strategy because they are typically more effective than regular advertisements showcased in public.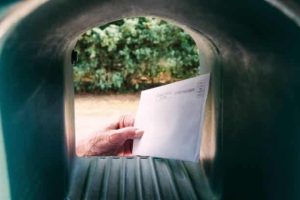 Any printed product you want to directly send to your customers, such as brochures, postcards, catalogs, newsletters, flyers, and even vinyl stickers, can be made at Columbus Printing Services. We can make them as attractive and informative as possible, wrapping them in quality and durable envelopes for a complete package.
Then, we can also handle the strategic targeting of your customers, ensuring that your publicity materials will end up at the best places. We also have ways of decreasing your overall expenses on mail sending, further improving your return on investment.
Full-Service Printing Company
If you are looking for a Summit Station print shop that offers industry-quality printed products without hefty costs, Columbus Printing Services is your best option. You are welcome to avail yourself of our services whether you need them for personal or business purposes.
Regardless of your reason, industry, budget, business type, or project demands, we guarantee that we will do our best to provide you with the best resolutions, product durability, and quality that today's printing industry can provide.
On top of our printing services, we also offer a wide range of related services for a complete package. This includes direct mailing, graphic design, marketing consultation, and copying. All of these services can be done in our in-house facilities, giving us full control over the efficiency and speed of our work. We will be able to meet your deadline and go over your budget!
From designing the most customized promotional items to helping you strategize the clients you plan to mail directly with your marketing prints, we are here to help you through every printing, designing, and promotions project you have!
Our Commitment to You
If you work with us, you must let us know every important detail of your project goals. We want to know your branding guidelines, creative vision, marketing strategies, business objectives, budget, schedule, target audience, and everything else.
Once we've finalized the parameters of our project, our experts will do the rest. All you'll do is wait until your printed products are ready to be used for your business.
Rest assured that with Columbus Printing Services as your Summit Station print shop, you will get no less than elite-quality printing products and services on your budget and schedule!
Call Columbus Printing Services today at (614) 968-7041 for your Free Consultation with a Summit Station Printing expert!