Powell Commercial Printing
Investing in high-quality commercial printing to improve marketing and management is a wise way to gain a profitable business. It lets you spread the word about your new product or service with well-blended advertising and blending efforts. Your future clients will definitely remember you every day!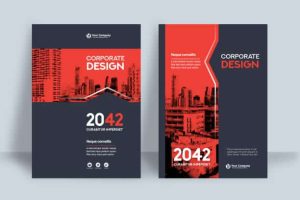 As a reputable Powell commercial printing company, Columbus Printing Services handles all of your printing, graphic design, binding, copying, and direct mailing requirements. We do full customization of your printed materials and make sure our services meet your design preferences, budget, and purpose.
Our team always ensures high-quality products and efficient services using our premium-quality printing equipment. The proficiency we acquired through our years of training and experience will give you eye-catching marketing materials. May it be copying or binding important business documents, our commercial printing professionals have your back.
Call Columbus Printing Services at (614) 968-7041 for your Free Consultation with a Powell Commercial Printing expert!
Signage and marketing materials with bad graphic design will undoubtedly turn off your potential customers. Its negative impact on their view of your products'/services' quality will make them turn to competitors with better branding instead.
Columbus Printing Services houses dependable design experts who will provide you with appealing and comprehensive graphics. Your business signs will boost your visibility, attract more customers, define your professional competence, and enhance the general appeal of your interior. Trust that your indoor and outdoor business signs will obtain your distinctive business characteristics.
We also offer custom graphic design services for any advertising printable that you want. We can create newsletters, brochures, business cards, postcards, and promotional materials.
Custom signs and banners are excellent marketing strategies to differentiate your company from your rivals while also increasing the daily number of visitors.
Our Powell commercial printing specialists at Columbus Printing Services can design and print them in high resolution using the sturdiest material that fits your budget.
Vinyl, canvas, and even paper are among the substrate options for your signs and banners. You can then give us your preferred size, shape, and finishing type.
If you're still thinking about the precise details, our signage experts can assist you.
We guarantee that your final sign and banner will emphasize your primary brand image, showcase essential business information, and serve its intended time of use.
We can completely customize indoor and outdoor signs and banners to satisfy your specific requirements and priorities.
Columbus Printing Services is a full-service printing company whose offerings include more than just designing, printing, copying, and mailing printables. We also offer professional bookbinding services for every kind of material, no matter how many pages or what final look you want (such as flat-spined, plastic coil, wire coil, opens upwards, stays flat while open).
Any technique that is suitable for your particular type of document can be done efficiently by our binding team. We can also recommend the best binding style for your document according to its thickness, your overall budget, and your desired appearance.
Excellent binding, hardcover binding, saddle-stitched binding, three-ring binding, and spiral binding are among our most popular bookbinding methods.
Columbus Printing Services can bind your pages in the most long-lasting and professional-looking way, whether you want to organize business reports, handbooks, contracts, or any other type of multi-page marketing material.
Full-Service Print Shop
Columbus Printing Services is a Powell commercial printing company that provides high-quality printables while also being affordable and quick with the job.
We specialize UV cured inkjet printing, on-demand digital printing, and high speed variable printing.
Founded in 1985, we have the expert staff and top-of-the line equipment to meet all of your commercial printing needs, no matter your budget, deadline, or volume of work. We also offer a wide range of printing substrates, ensuring that whatever project you're dealing with, you'll have the right materials to achieve the ideal look and reliability.
These are a few of the commercial printing services we provide:
Digital printing

Screen printing

Wide-format printing

Graphics design

Copying services

Binding services

Direct mailing
For all of your printing projects, whether you want to mass print business cards or hire us to design and produce your shirt uniforms, our team will complete them on or before the deadline. Discuss your marketing objectives with us and allow us to prepare your next best printable!
Let's Talk – Free Expert Commercial Printing Consultation
Online and digital marketing both have advantages. Yet, printed marketing materials have been shown to have a great impact on transitioning potential customers into legitimate clients.
Our Powell, OH print company can provide you with commercial printing products and services that will undoubtedly increase your profits. From eye-catching business signs that increase visibility to captivating advertising material that exemplifies your company's unique selling point!
Call Columbus Printing Services at (614) 968-7041 for your Free Consultation with a Powell Commercial Printing expert!