Dublin Direct Mail
Direct mail to prospective clients has a better investment return than public advertisements. People will be more likely to visit your business if they receive intriguing marketing materials that are directly addressed to them.
So, in addition to our reliable printing expertise, Columbus Printing Services provides professional Dublin direct mail service. Our team will deal with everything you need to start a profitable direct mail campaign, including designing, printing, binding, and mailing your advertising materials.
We will guarantee unforgettable mail, from appealing envelopes to effective advertising tools. We can include insightful graphics or marketing printables in your mailing depending on your needs.
Above all, we will assist you in recognizing mail recipients who have a high chance of becoming your customers. Speak with one of our direct mail specialists today to see brilliant ways to upsurge your customer experience.
Call Columbus Printing Services at (614) 968-7041 for your Free Consultation with a Dublin Direct Mail expert!
Direct Mailing Products
Our Dublin direct mail service isn't just about completing an efficient mailing process. We also assure you that your recipients will be drawn to your mail, immediately open it, and respond to your offer—whether you want them to buy a product, visit your store, sign up for a membership, or schedule a meeting.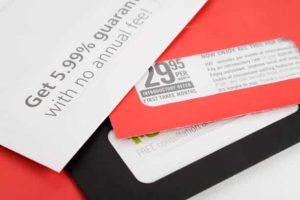 To accomplish this, we will devote our graphic design proficiency to tailoring your direct mailing products, whether it is a single inclusive material stressing your best selling point or a blend of numerous marketing tools.
Products that can be included in your direct mail campaign include:
1. Brochures
2. Catalogs
3. Postcards
4. Sales letters
5. Newsletters
6. Political mail
7. Flyers
You can also pick oversized, colored, or patterned envelopes for optimum appeal. Through this, your mail will always be noticed.
Direct Mail Targeting
Direct mailing allows you to deliver compelling promotional materials directly to your prospective clients' homes. This can increase your conversion rate, especially if you've already distinguished the appropriate mail receivers. Worry not, for Columbus Printing Services can efficiently assist you in doing so.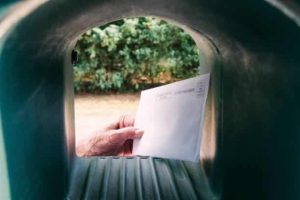 The US Postal Service's Every Door Direct Mail (EDDM) program has improved our Dublin direct mail service.
This is an excellent way to create a strong mailing list of recipients who are both interested in your offer and also live close enough to visit your site and fulfill a transaction.
Interestingly, with its lower postal rate, EDDM is a perfect program for small and medium-sized businesses. If you do not wish to use this, our direct mail experts can still assist you in creating a good mailing list by resorting to your existing client list and other previous transactions.
Full-Service Print Shop
Columbus Printing Services is the comprehensive print shop you can rely on for a direct mail campaign that maximizes your sales revenue. Our in-house professional graphic designers and printing experts will finish all aspects of the project.
In addition to direct mail, our team designs, copies, binds, and prints all forms of printed material for personal and marketable use.
In case you want to concentrate on direct mailing at the moment, we offer the following services:
Kitting
Fulfillment
Folding
Inserting
Collating
Gathering
Sealing
Labeling
ZIP code sorting
Standard/bulk mail
Delivery to the post office
Database management
Working with Columbus Printing Services will ensure accurately built marketing materials and mail. Your brand elements will be correctly incorporated into materials that are within your budget and desired look.
Let's Talk – Free Direct Mailing Consultation
Your correctly done direct mail campaign will boost your regular traffic and acquire you more long-term business clients. To do this, you must choose a suitable printing team to guarantee a huge profit-yielding investment.
Our staff is geared with the needed items and has the required skills to kickstart the direct mail campaign you are excited about.
Give our Dublin, OH sign company a call today to work out the details for an effective marketing campaign. Our team ensures a beneficial direct mailing service, from determining which promotional tools are appropriate to developing a mailing list of potential consumers.
Call Columbus Printing Services at (614) 968-7041 for your Free Consultation with a Dublin Direct Mail expert!